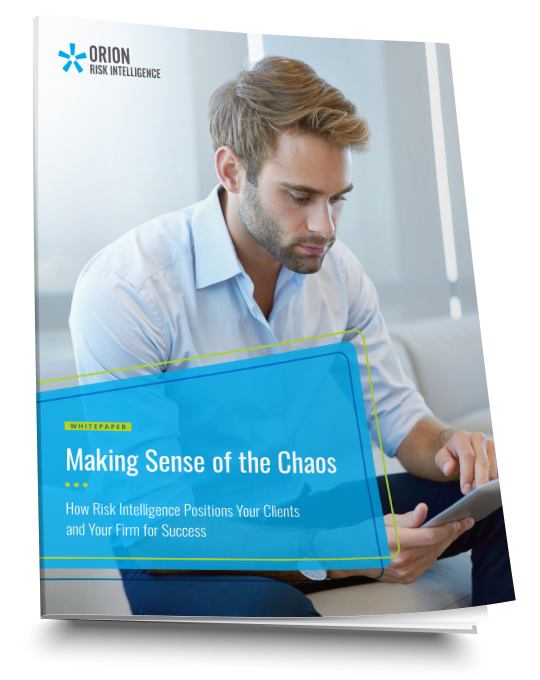 whitepaper
Risk Intelligence for Uncertain Times
Advisors have traditionally relied on a cursory review of client risk tolerance. But today's world is volatile, and that approach no longer works.
Enter Orion Risk Intelligence, which enables advisors to go beyond the simple RTQ to build deeper client relationships and more informed financial plans. This whitepaper explores risk technology and how one firm is putting it to use with remarkable results.
yes
How Can You Leverage Risk Intelligence?
Let us show you what our cutting-edge risk solutions can do for your firm.